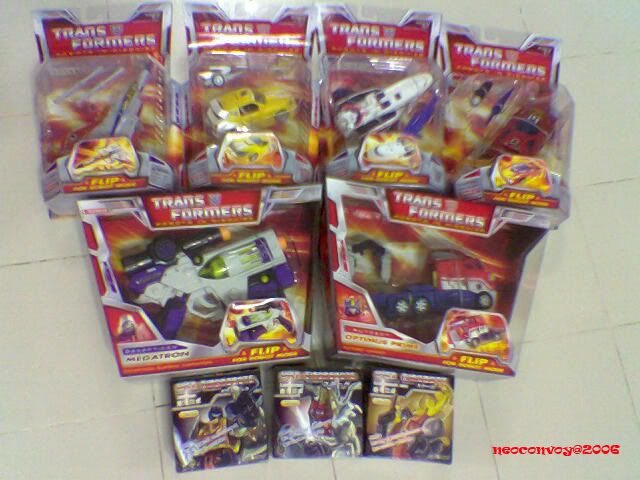 Another eventful and painful haul for today from The Falcon's Hangar - The latest Transformers Classics series from Hasbro.
Top row, left to right: Wave 1 Deluxe series Starscream, Bumblebee, Astrotrain and Rodimus.
Middle row: Wave 1 Voyager series Megatron and Optimus Prime.
Last row: An unexpected purchase. World's Smallest Transformers Dinobots Slag, Snarl and Grimlock from Justitoys.