Finally managed to find time again to pop by TFH to make a long overdue payment for a HyperHobby mailaway Masked Rider and pick up the stuff that had arrived a few weeks ago.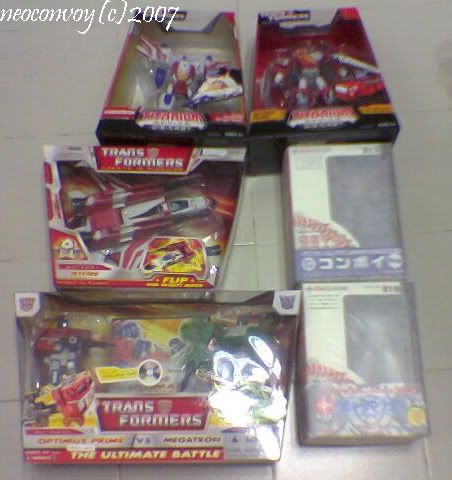 Top, left to right:
Transformers Titanium War Within Starscream and RID Optimus Prime, Transformers Classics Jetfire (a surprise find), Kaiyodo Revoltec 019 Convoy, Transformers Classics Ultimate Battle Optimus Prime vs Megatron, and exclusive Kaiyodo Revoltec 019 Ultra Magnus (repaint Convoy).

Also picked up the following, thanks to Shaun.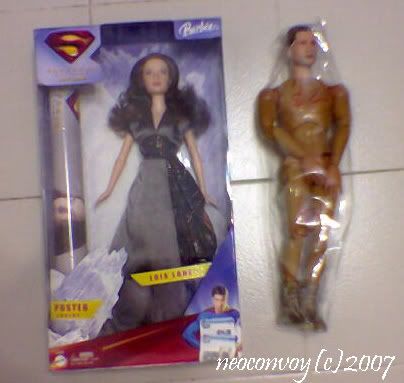 Had been looking high and low for a Mattel Superman Returns Barbie Lois Lane at clearance price. If anyone can find it, it's good old Shaun. Thanks man ! No more bitching from me, that is until I can find the Mattel Ken Superman. He also picked up a retard 12" naked Brad Pitt while scavenging for naked bodies and clothings for his new 12" fetish. Hoping to kitbash into a Fight Club Tyler Durden.

In the meantime, hop over to his blog and see the cool stuff he has done:
World's Finest
Bruce Wayne
Retard Pitt
Get SHAFT.