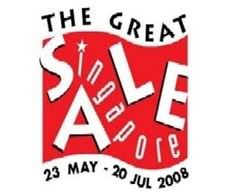 The Great Singapore Sale officially started on May 23, 2008. My damage for the second day of the sale.

Transformers Animated
The department stores are stocking up on these figures after the success of the movie franchise.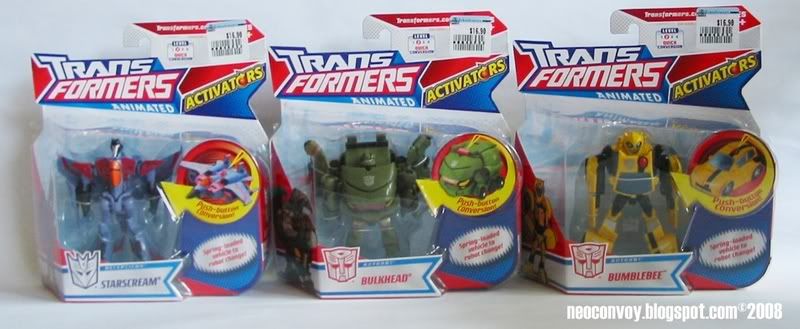 Activators are much welcomed series. It has good articulations and great sculpt for a great price.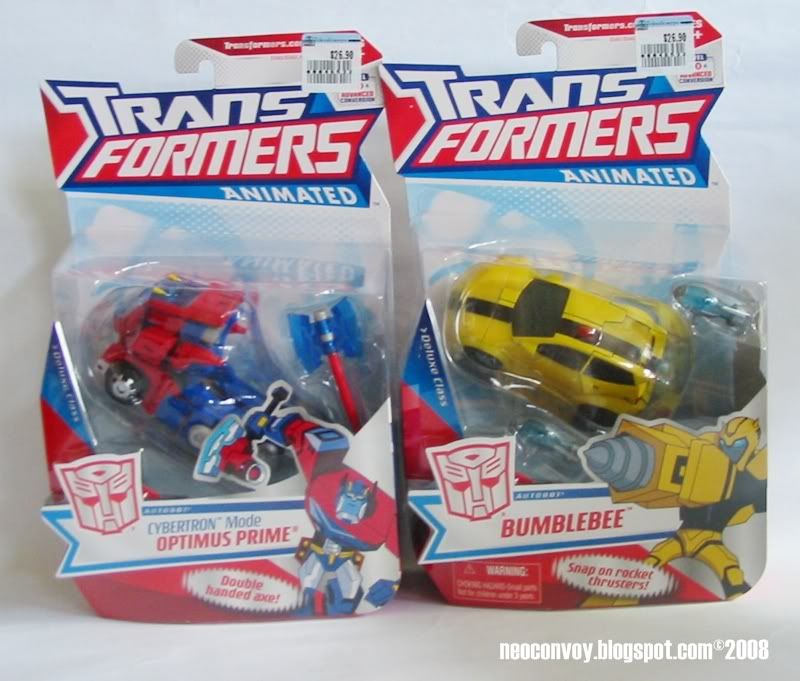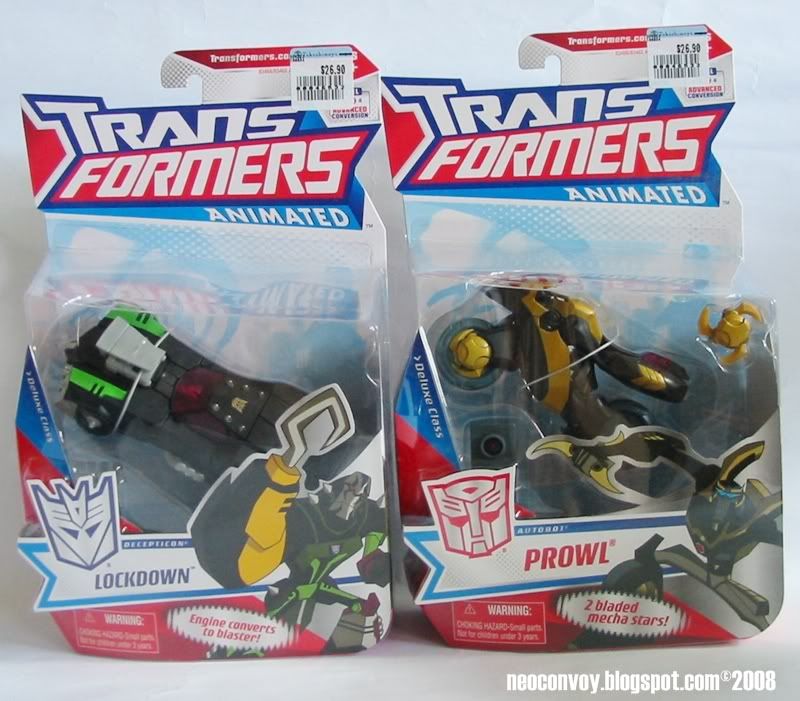 Wave 1 Deluxe figures.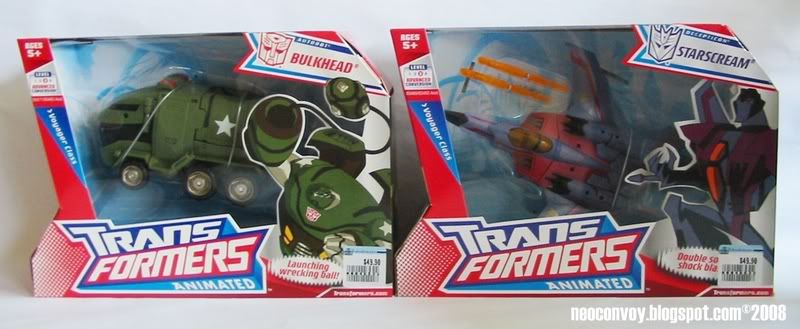 Wave 1 Voyagers, missing Megatron due to a glitch. :(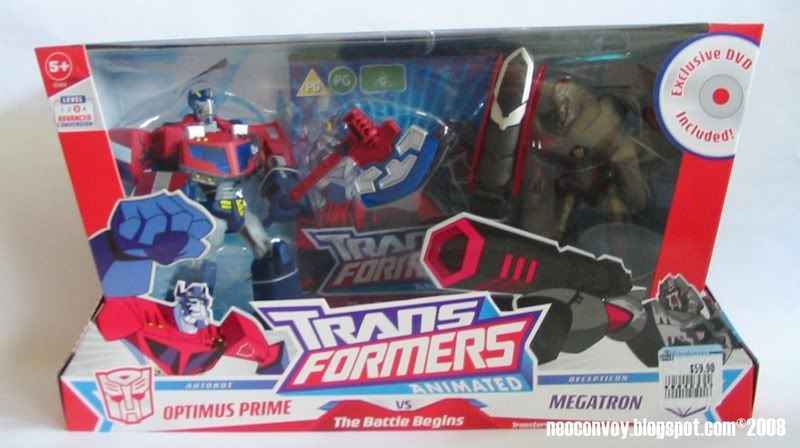 Deluxe DVD boxset, exclusive to Takashimaya for now.

Transformers Movie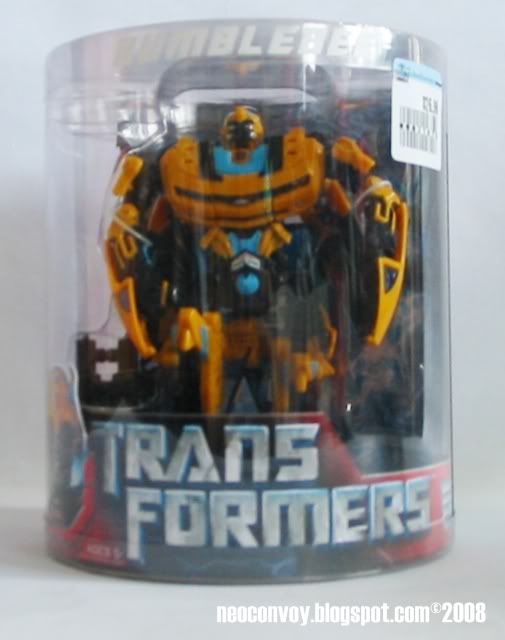 With 20% discounts and a further 10% after the discounted price, I could not resist.
But I am putting off Jazz, Brawl and Barricade, for now.

Spider-Man Movie Trilogy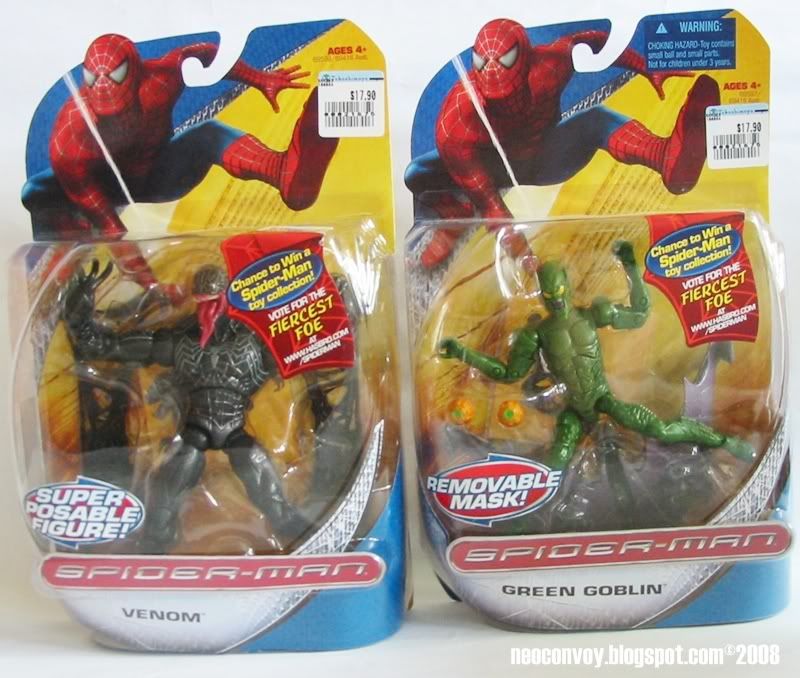 Sadly, out of desperation to get the Venom figure, I picked up the last one on the rack that is blind (bad paint chip) in one eye. :(
But the Trilogy series, though are all rehashes, gives other collectors who missed out previously on the other movie series, as well as other Spider-man series like classics.

Incredible Hulk movie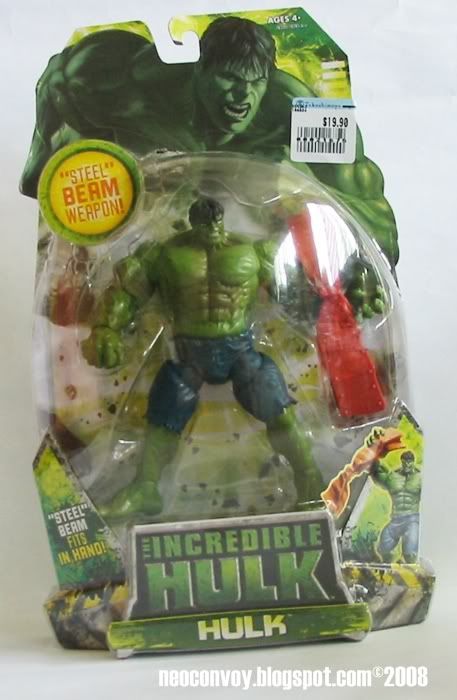 I know I said I will never be picking up this line, but this figure, the most articulated in the series, was decent enough not to resist.

Ben 10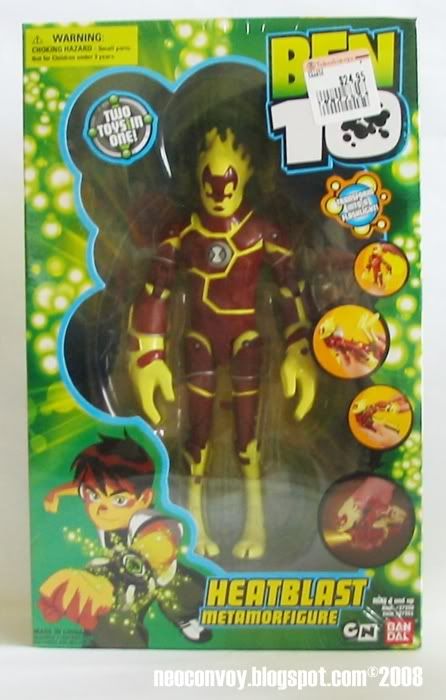 Had been wanting to get this figure since the first time I saw it at Carrefour a few years back, before the cartoon became popular. Heatblast is the most articulated figure of the whole series.

Konami AM Driver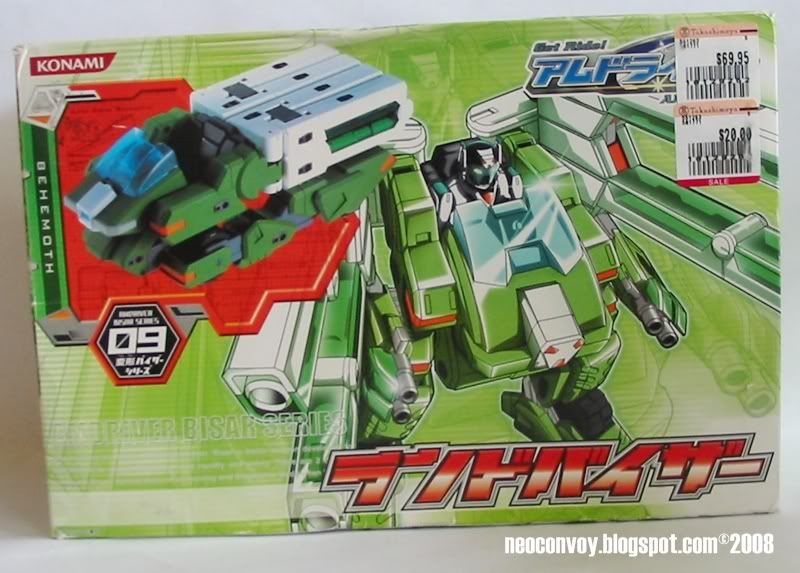 A failed series by Konami in Japan and overseas, that they had to mark down the price so much, and still not selling.
Actually this series is not bad, but not sure why people just do not buy in. The anime was horrible though.