Bandai S.H.Figuarts
After months and weeks of hunting and waiting, finally laid my hands on the last set at Ng Collections.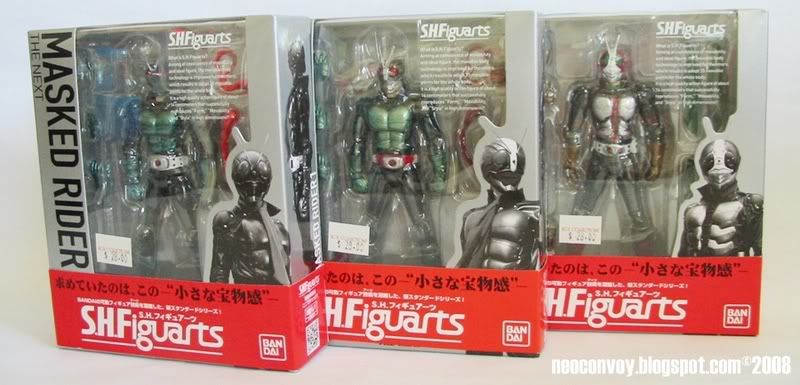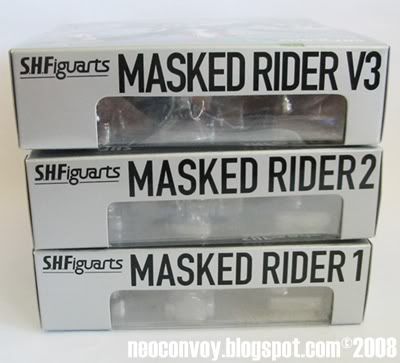 It's sort of an offshoot of the Souchaku Henshin Series (SHS) series, to milk more money from collectors. The difference I can see is the articulation, details and form are much better than SHS, but lacks the weapons. But the recent SHS releases seems to be close to the SHF series as well.

Tomy Tomica Hyper series


Got a good deal, after a further 15% discount. The price is a bit below the original yen price. Must be clearance stock from Japan. Wanted to see if the trailer can be used with other Optimus Prime or Ultra Magnus Transformers figures.



Got these to complement in case cannot go with the Transformers. Alternatively, will pass it to my nephews.