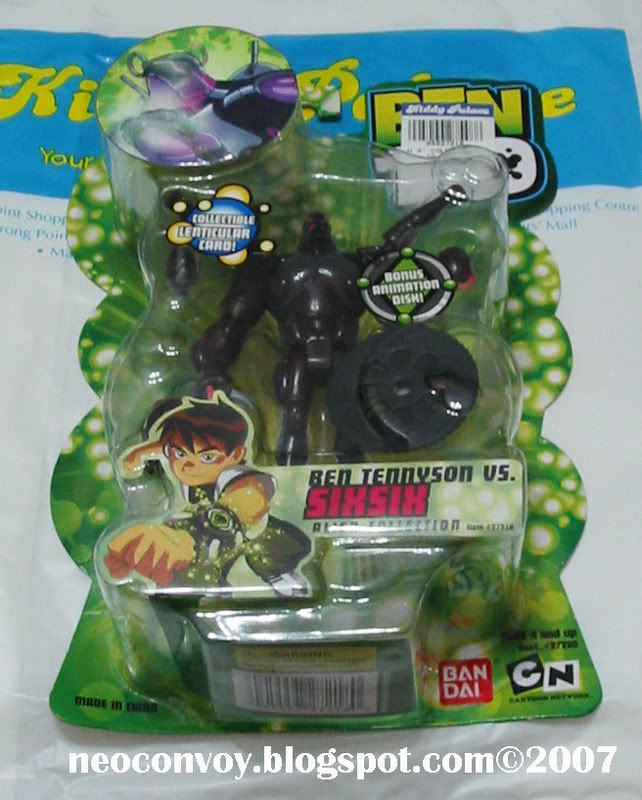 This figure has been mysteriously flying off the shelves. There were not in abandunce, but I did not figure that they were popular as well. So I did not pick them up when I saw them at

TRU

or

Carrefour

about 1 month ago. Now they are no where to be found, even in department stores. Luckily I stumbled on 2 pieces at

Causeway Point Kiddy Palace

today, and quickly snag one of them.

And while suring the net today, I found out that Series 2 (

Battle Pose

) of the 4" figures have been released in US. Man, I have not even completed Series 1. With the lack of figures in the stores, I am skeptical that we will ever see the remaining Series 1 figures, let alone Series 2.