CM's Master Action Series (MAS)
The wait is finally over. The first set of Blocker Corp Machine Blaster Sundaio and BossPalder has arrived, courtesy of the guys at TFH, who helped me get this from Japan, as well as one for Marcus.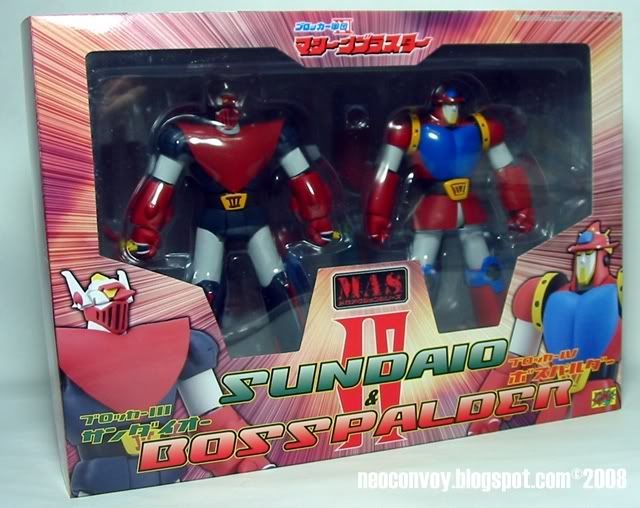 Revoltech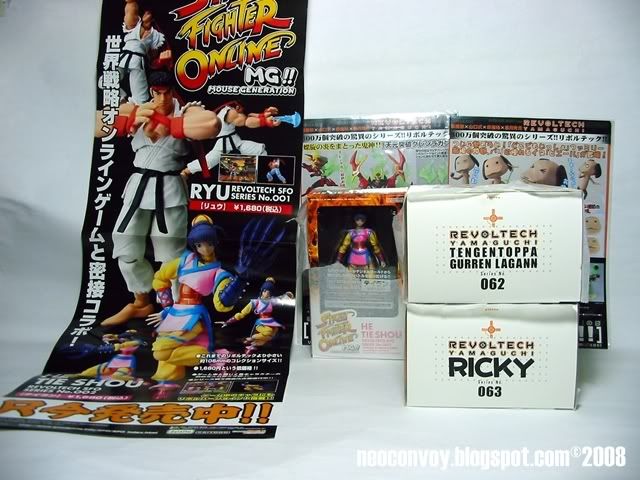 Picked up the latest Revoltech Mouse Generation Street Fighter Online (SFO) He Tie Shou, as well as the regular #62 TengenToppa Gurren Lagann Final Form and #63 Ricky.
Did not pick up Ryu, as I did not quite like the figure. Until it grows on me, it is not on the ToGet list. The Mouse Generation is roughly 3.75" tall (or rather short) by the way.