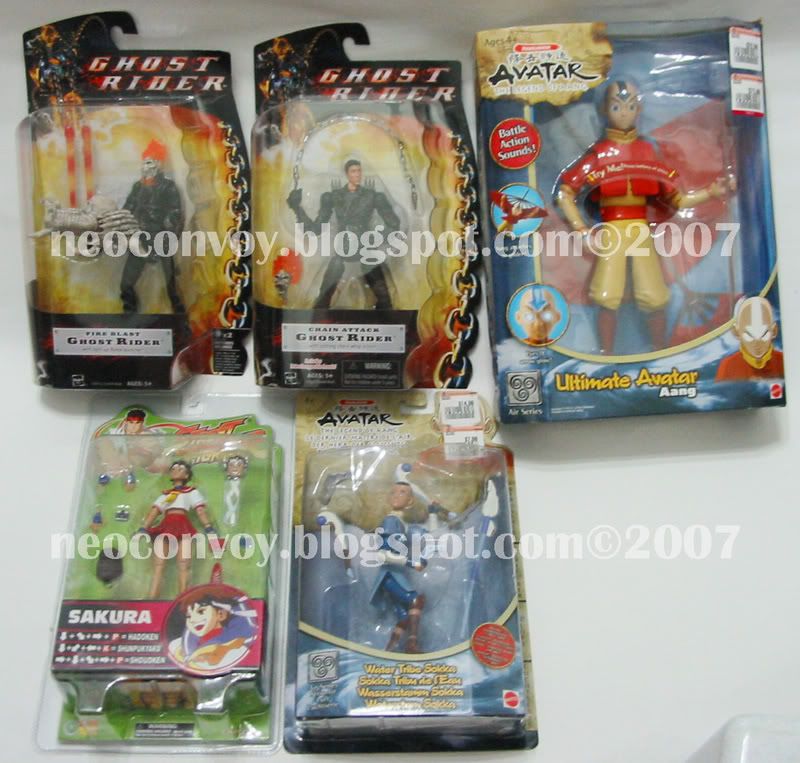 Funny that during the Great Singapore Sale, all we got were 20% discount for only a limited period. And only after the GSS, we get great bargins.

From Suntec Carrefour,

6"

Ghost Rider

Movie

Fire Blast Ghost Rider

6"

Ghost Rider

Movie

Chain Attack Ghost Rider
Lucky I did not get them when it was first released. Now they are 2 for the price of S$10. The 12"

Ghost Rider with Bike

is also available at S$30, an amazing low low price. And there are tons of these figures in mint condition.

Check out mybearbrick's report here.

From Takashimaya's 11th Crazy Toy Sale,
Avatar: The Legend of Aang

12"

Ultimate Avatar Aang

(S$15)
SOTA

Street Fighter

6"

Sakura

(S$5)

Avatar: The Legend of Aang

6"

Sokka

(S$7)
There tons of other PVC statues and action figures from Japanese anime, and some of them are at low prices. Tempted to get a

Street Fighter Chun Li

statue, going for S$10, as well as some acticulated

Mai-Otome

action figures at S$30.