Got a call from the folks at TFH and asked me if I was interested in a set of the

Kaiyodo Revoltech EVA Wonder Festival (WF) Summer 2007

exclusives. Without any hesitation (remembering shaun's motto), I said please put me down for one. These guys are great (at making me spend money) ! :P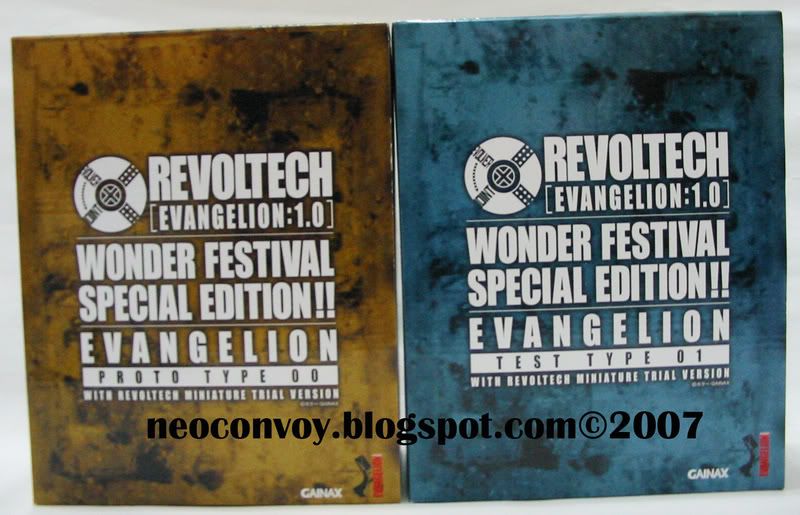 The only difference between this set and the normal release (No.32, No.33 and No.Extra) is the additional trail clear miniature figure packed together with the exclusives. The coloured version of the miniature figures will be released on 4th September as a store exclusive.

And while I was picking up the set, I noticed they had another WF exclusive, the

Transformers Movie Be@rbrick

set.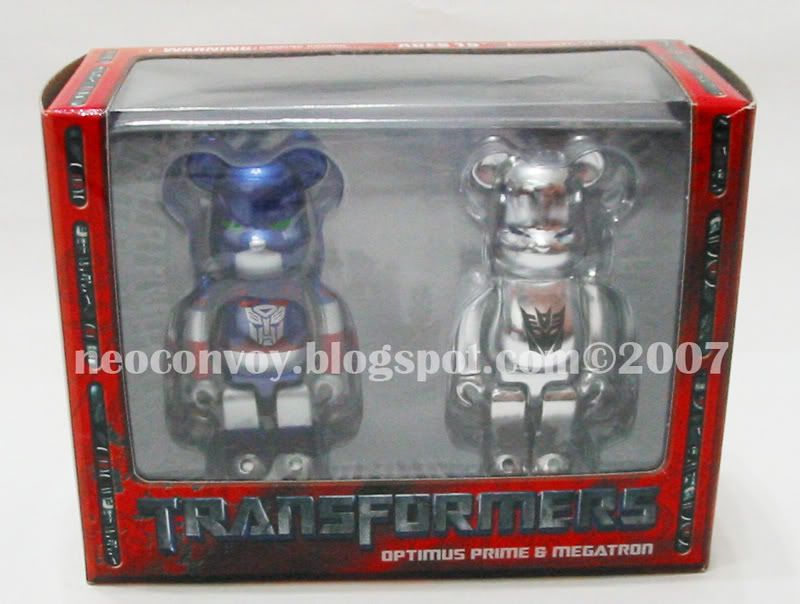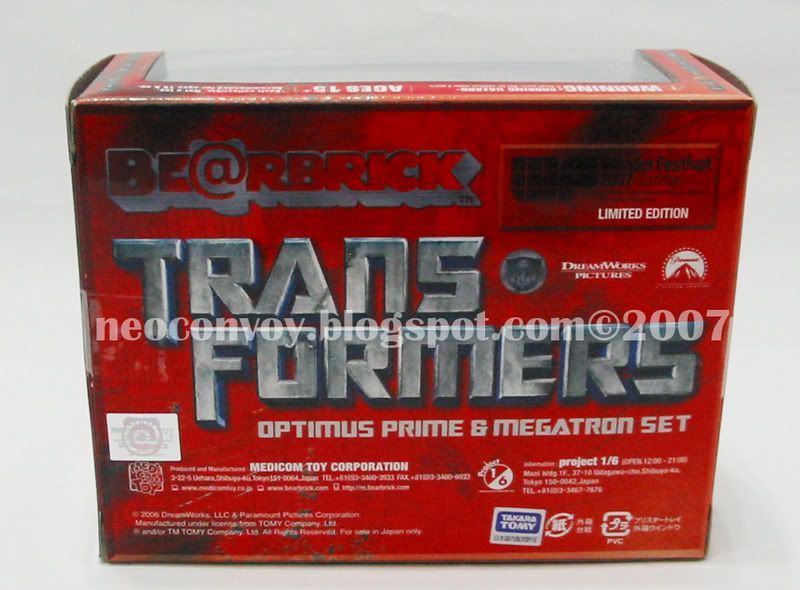 Was not that really interested in it, but Mr Roy gave me an irresitable offer, so I just had to take it.