The first Transformer that appeared in the movie was

Blackout

, and boy did it leave an impression on the viewers. But after that initial attack, we do not get to see

Blackout

until the final street battle, where it whisk in and out, and finally back during the

Megatron

vs

Optimus Prime

. It was sadly destroyed by the human with some lame shots.

Today's review is based Hasbro's

Legends

class

Blackout

.

Hasbro's

Legends

series has been around for some time, starting with the

Transformers Cybertron

series. They are small versions of their counterparts in the other classes, and have very simple transformation. The transformation itself might not be the same as the original sequence, due to the size of the figure.

Packaging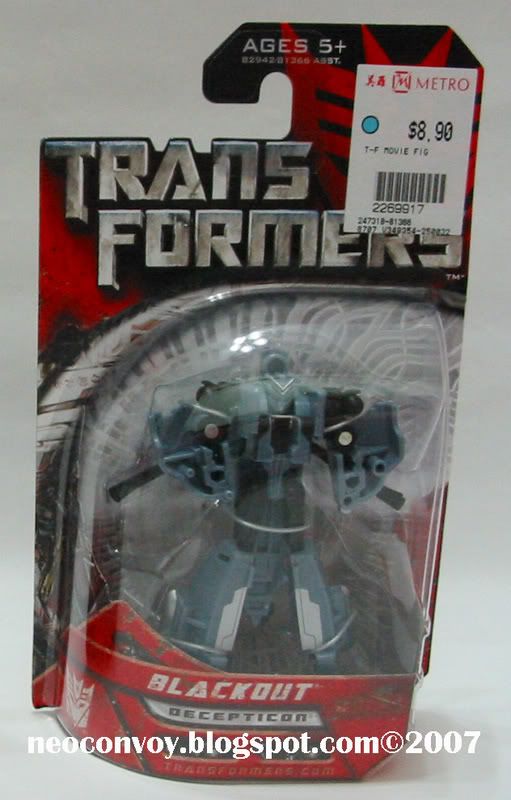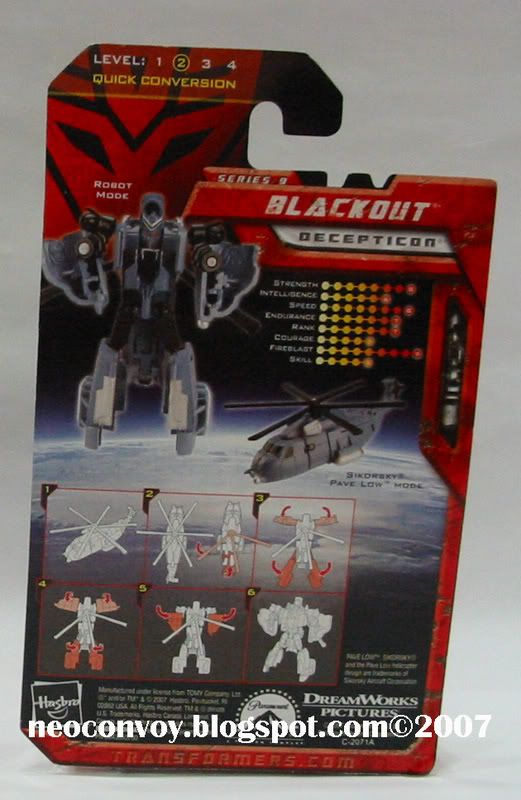 Blackout

comes with the standard

Legends

class packaging, with the card altered to feature the movie prints.

Robot Mode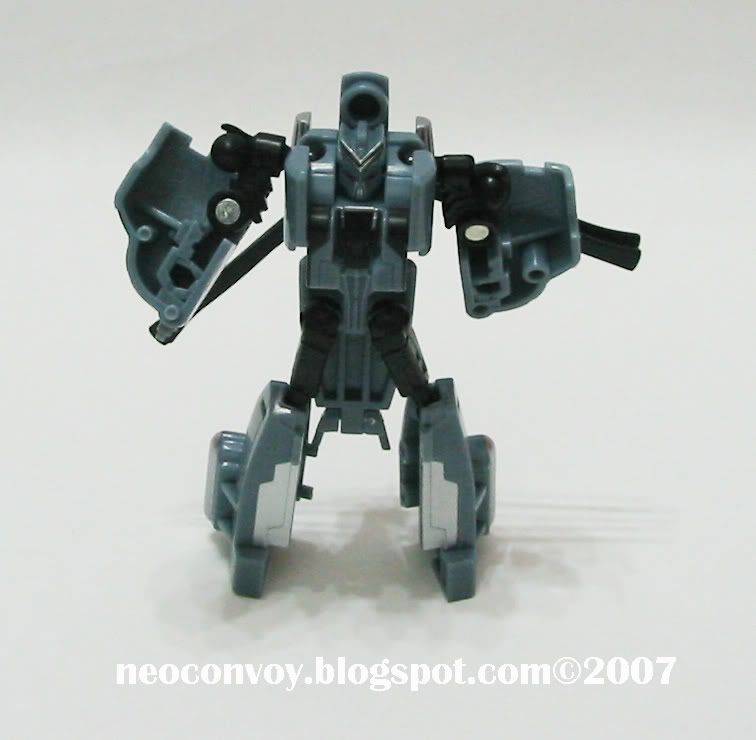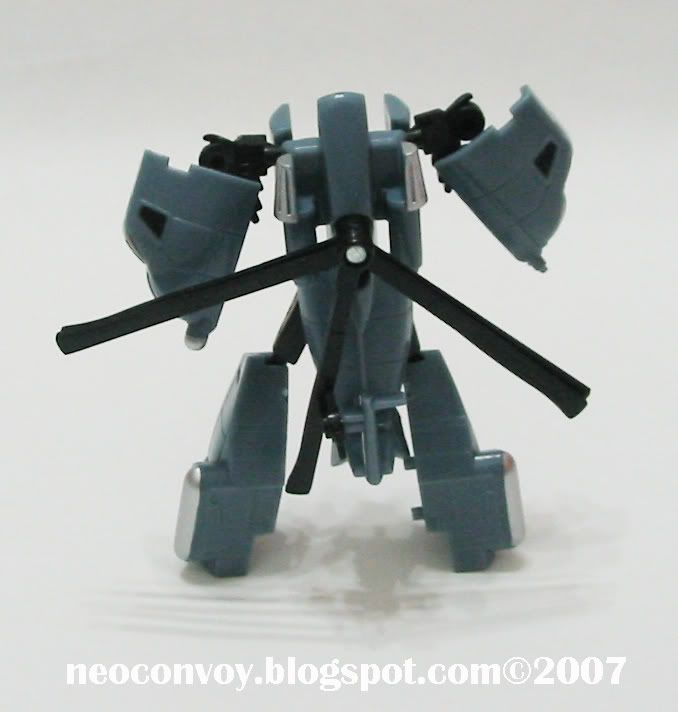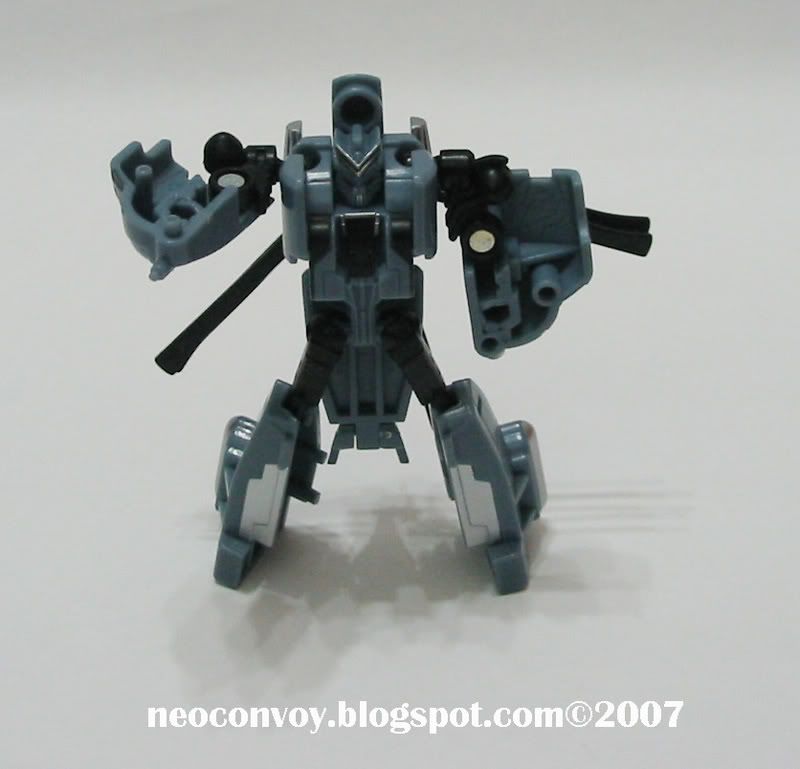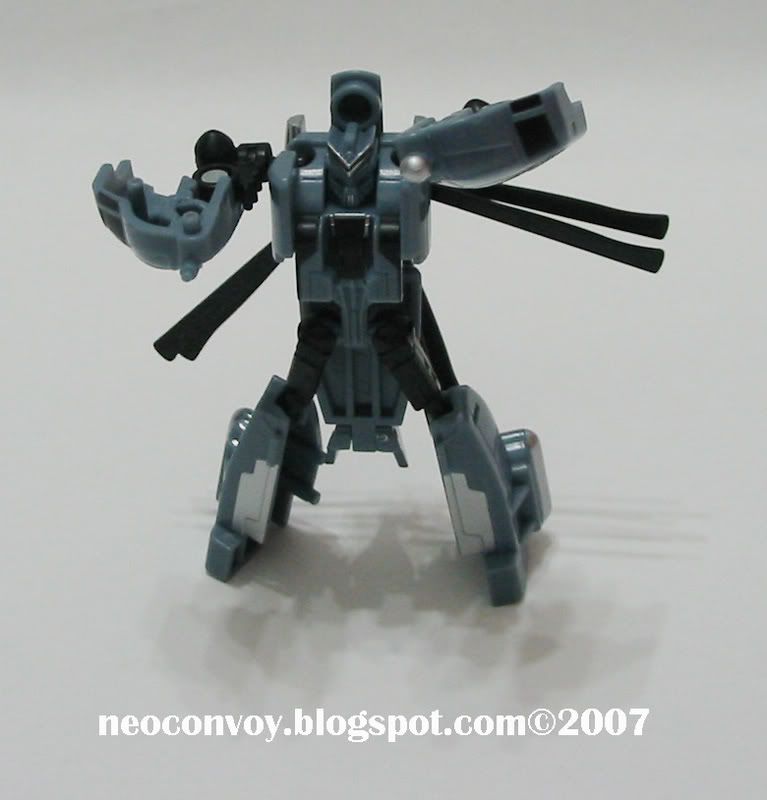 In robot mode,

Blackout

has the following articulations:


ball-joint shoulders

swivle elbow

ball-joint hip

ball-joint knee

rotating main and tail rotor blades

Note that the ball-joints have limited movements due to the design of the figure. Joints are tight.

Transformation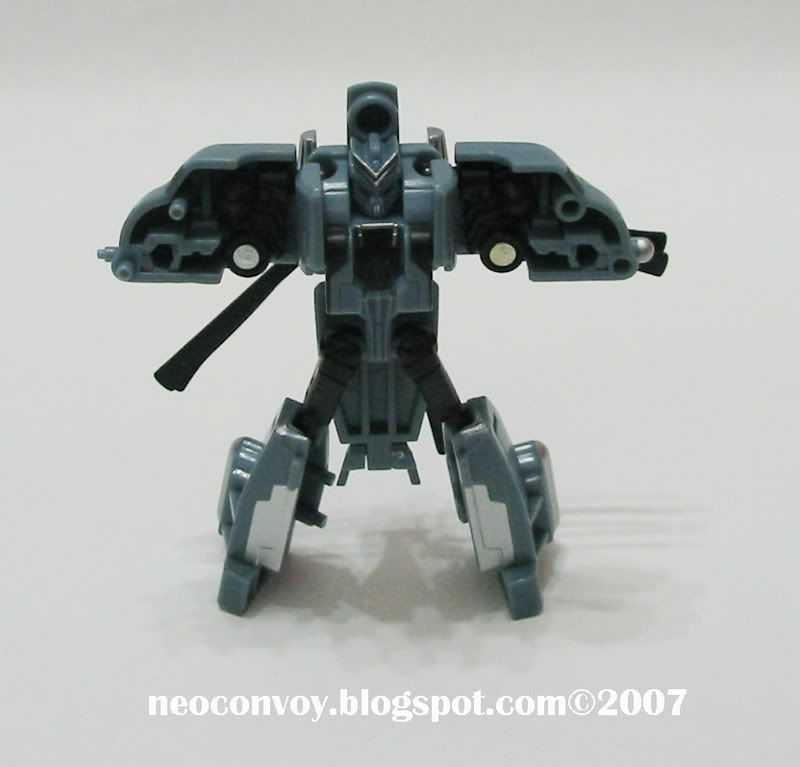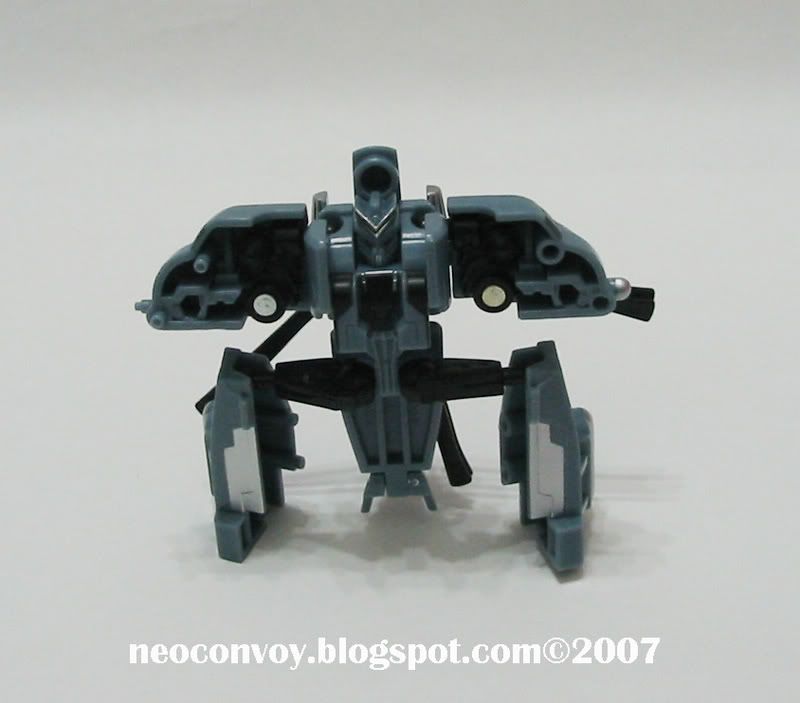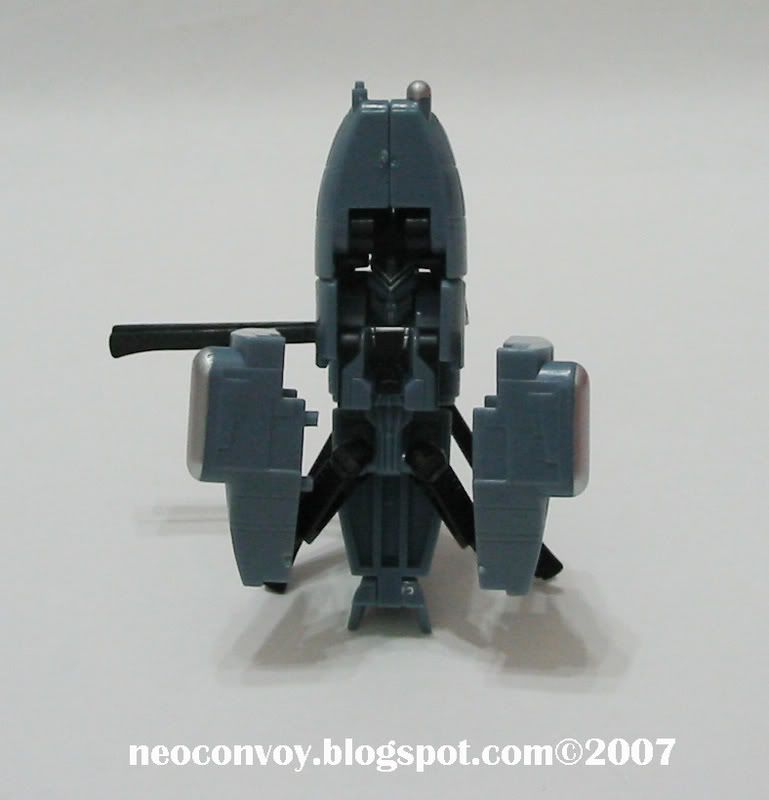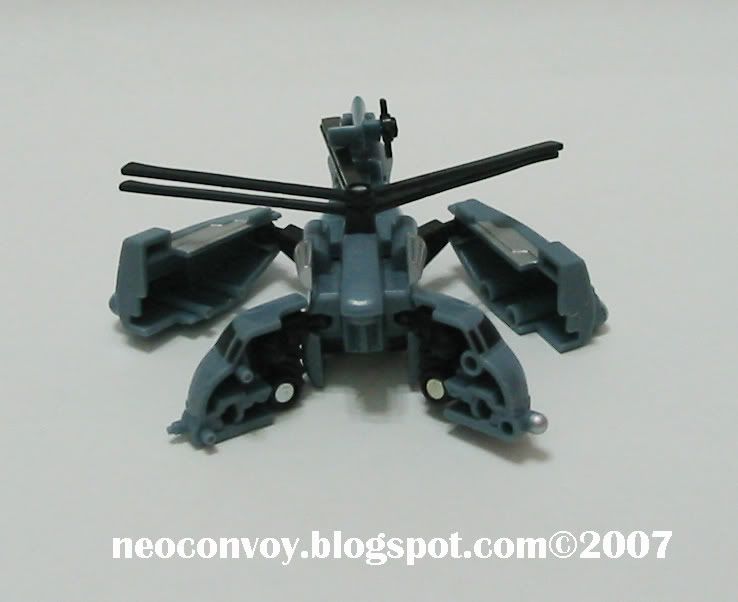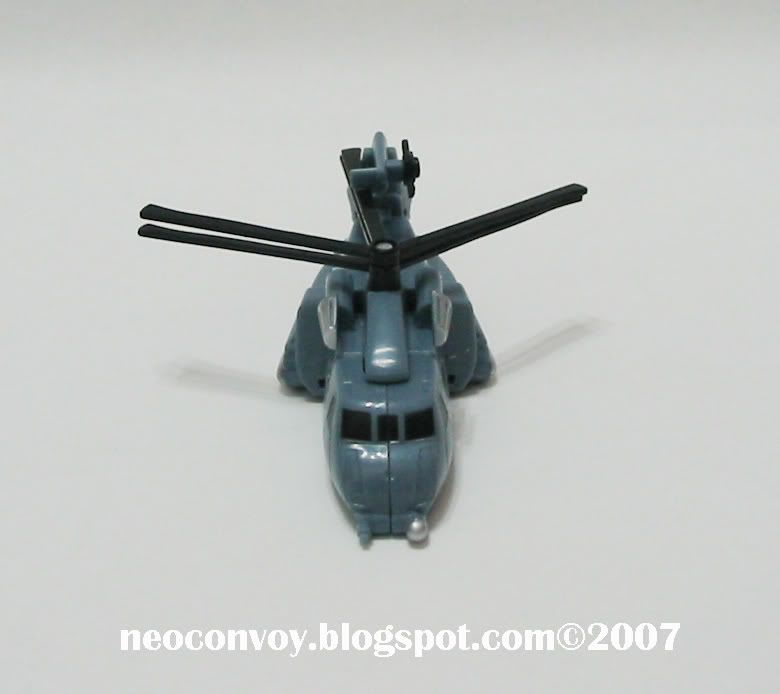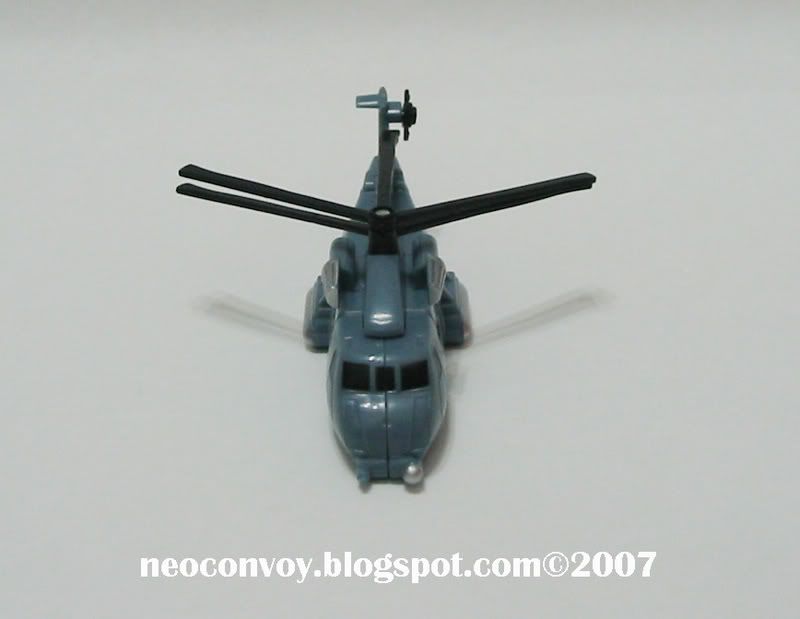 Transformation is fairly simple. The only difficult part is getting the legs, which form the lower half of the helicopter to click in place. It gets stuck at the outer groves, but you just have to force it in.

Vehicle Mode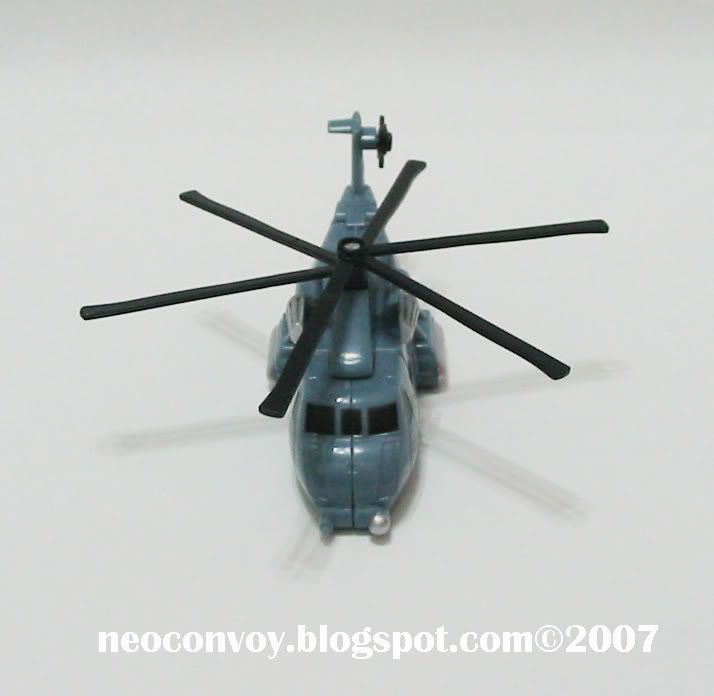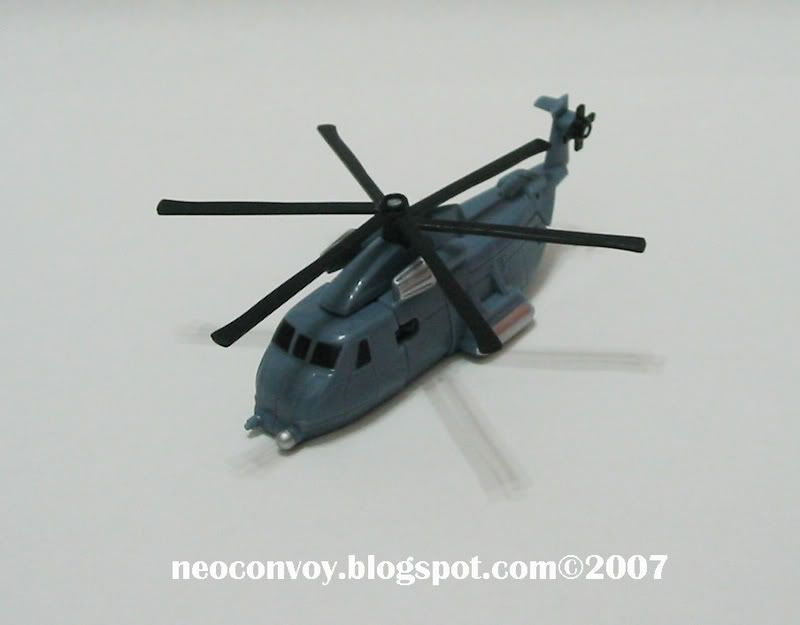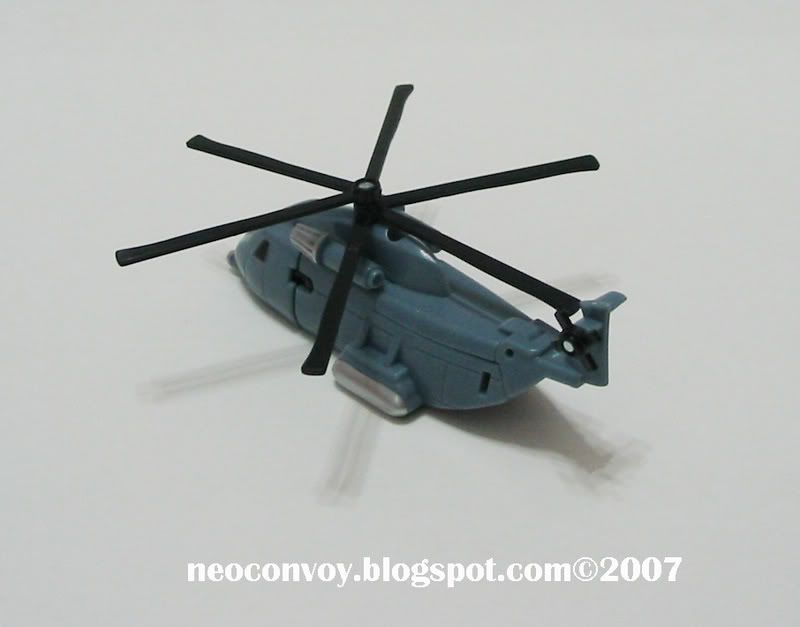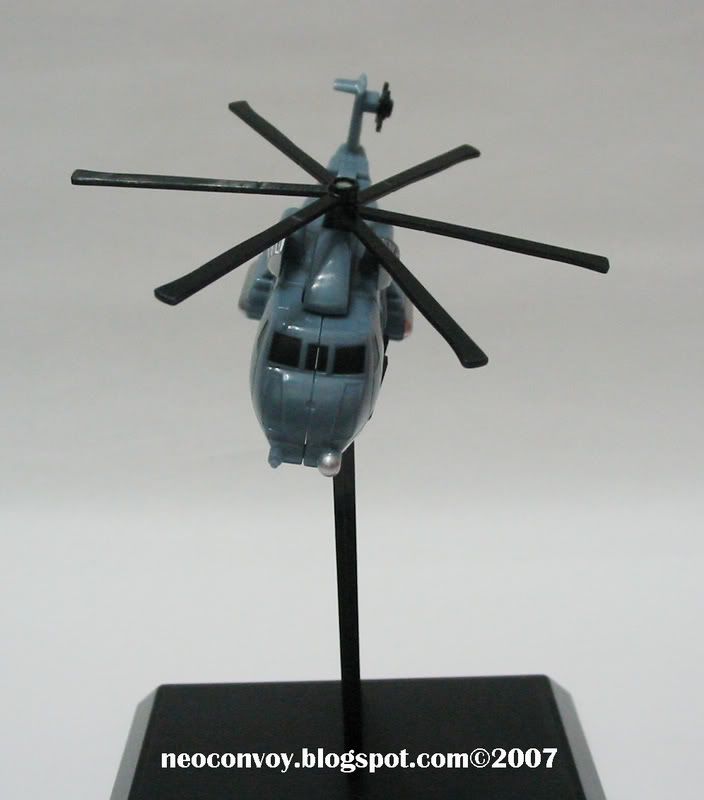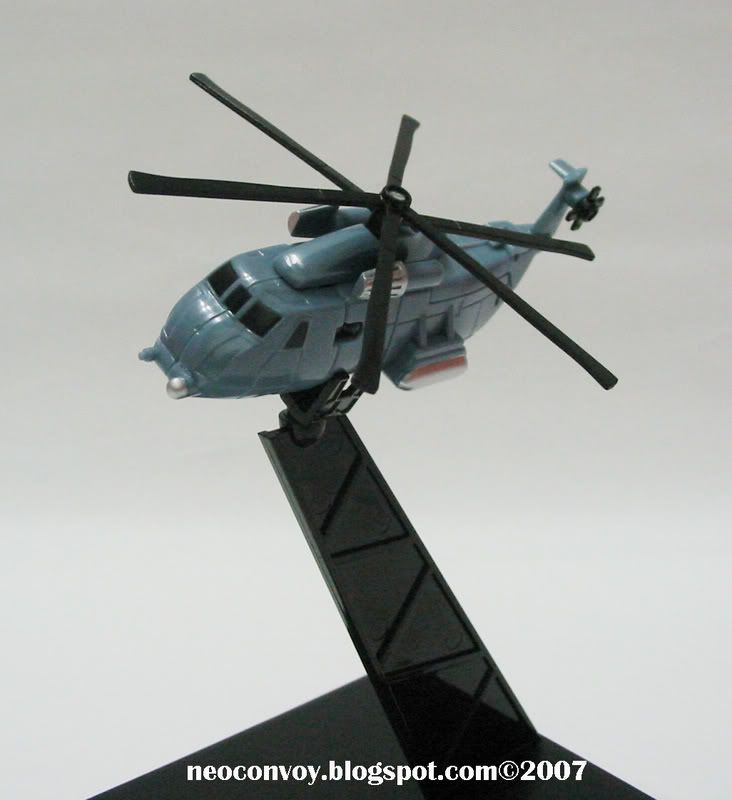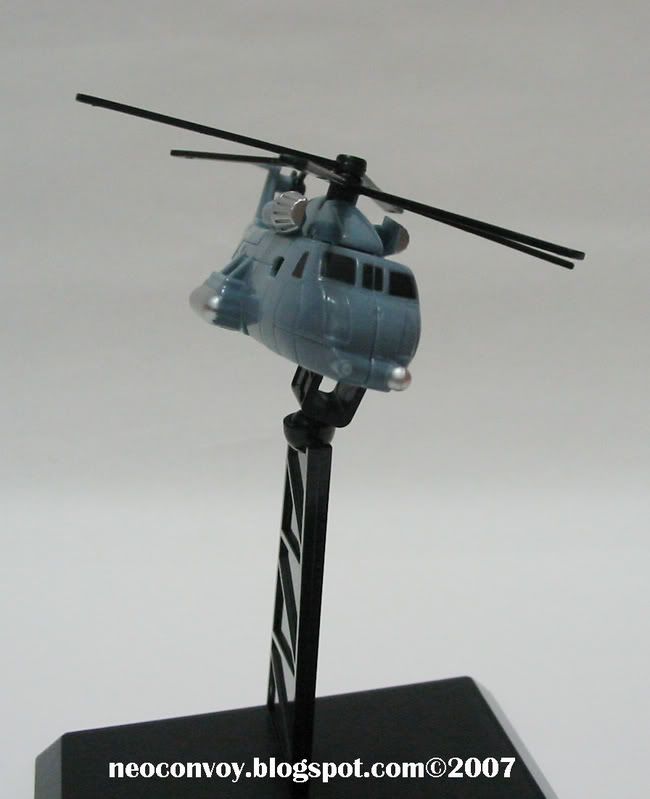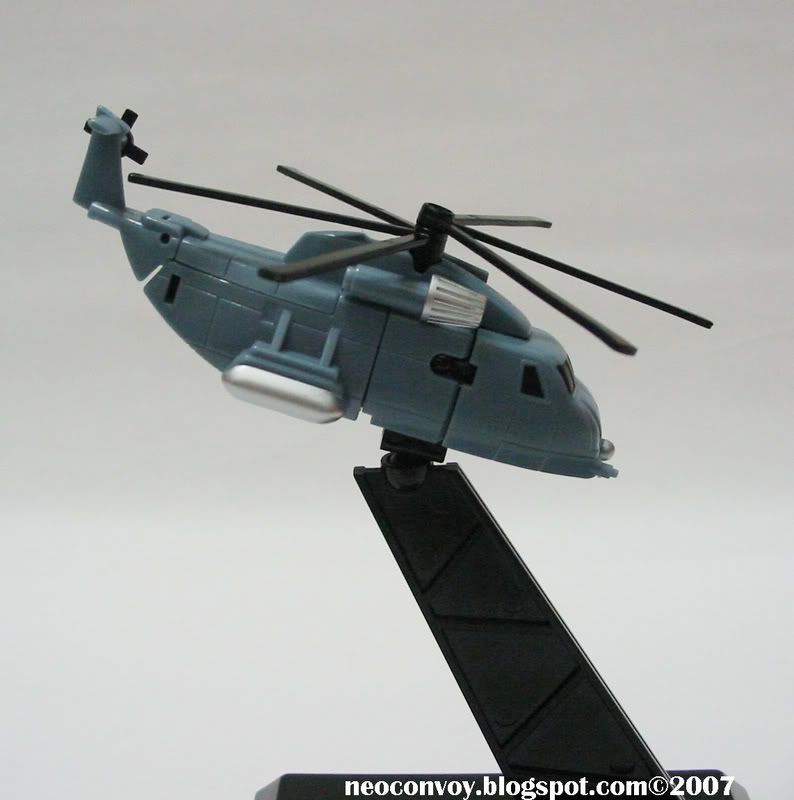 The helicoptor's main rotor blades are divided into 2 sets (upper and lower) of 3 blades, and they click in place to form the 6 blades and rotates as a unit. This is a good design, and does not leave you with loose blades that spin out of control.

Overall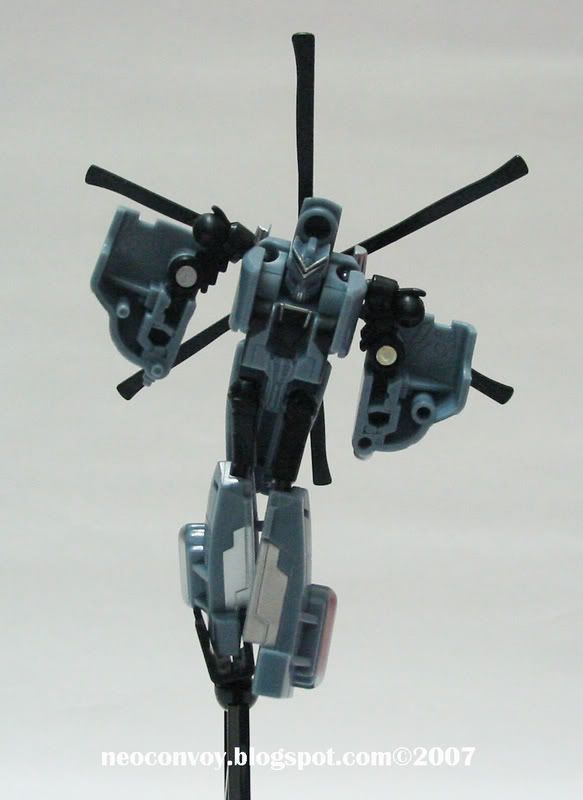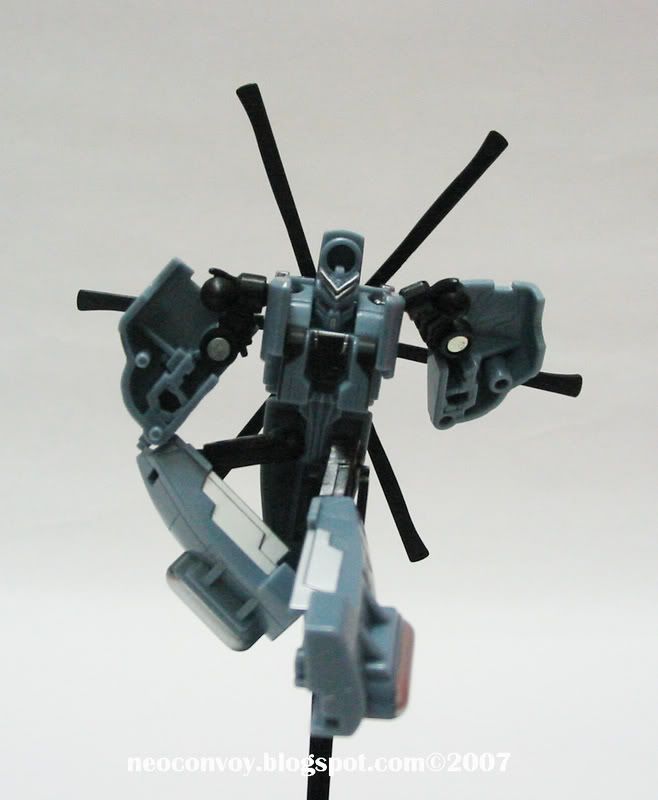 A nice figure, and nice collection to the other flying vehicles like

Evac

from

Cybertron

series.