Took advantage of the National Day holiday discount offers at Popular and Kinokuniya bookstores.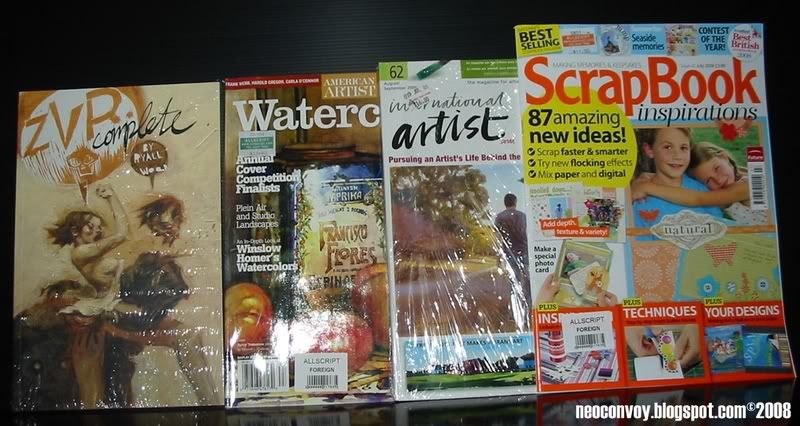 Was surprised, but elated that the Zombies vs Robots (Ashley Wood) trade paperback arrived just in time. But sad that World War Robots was not in stock.
Still missing the previous copy (#61) of International Artist.